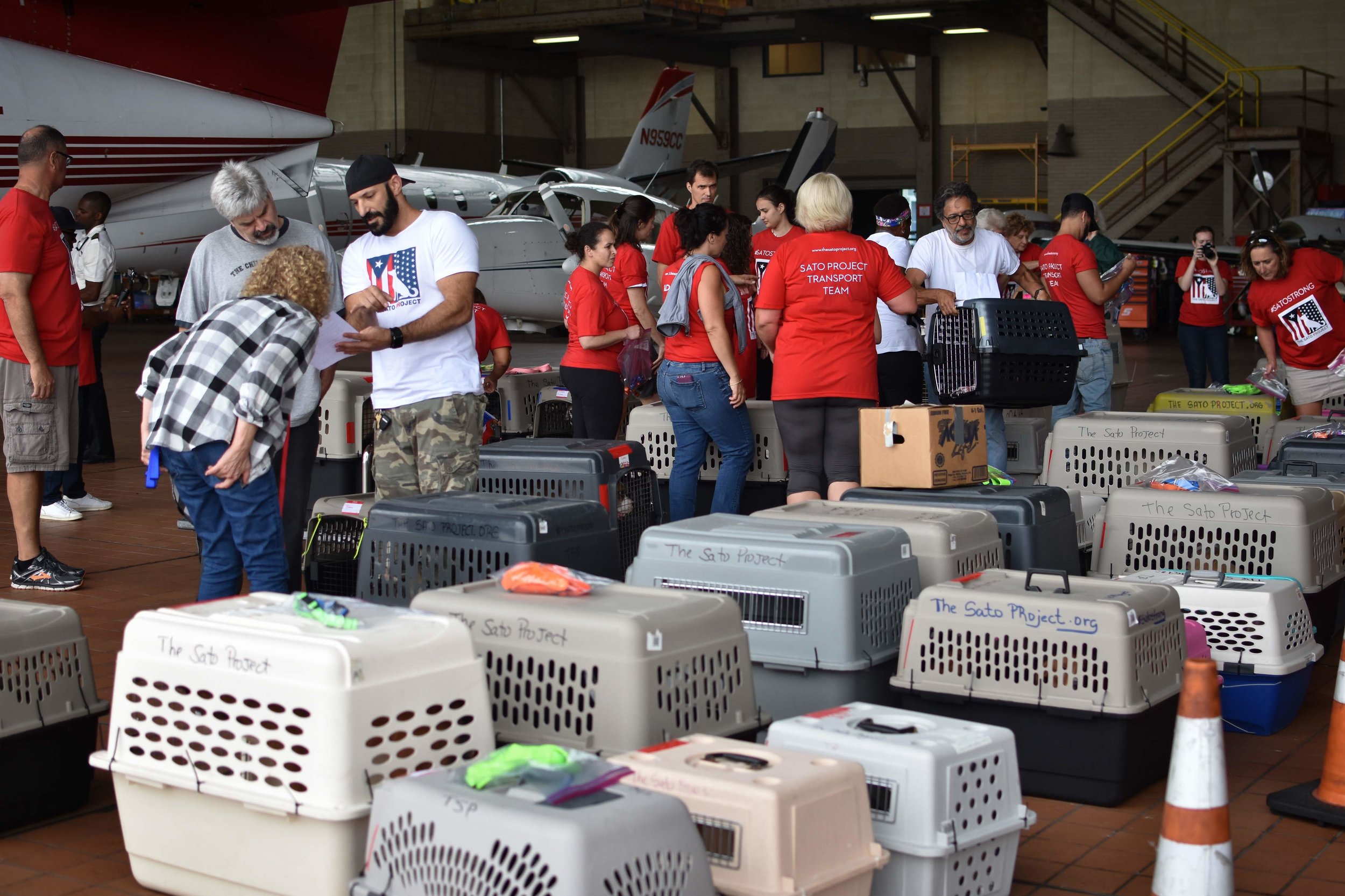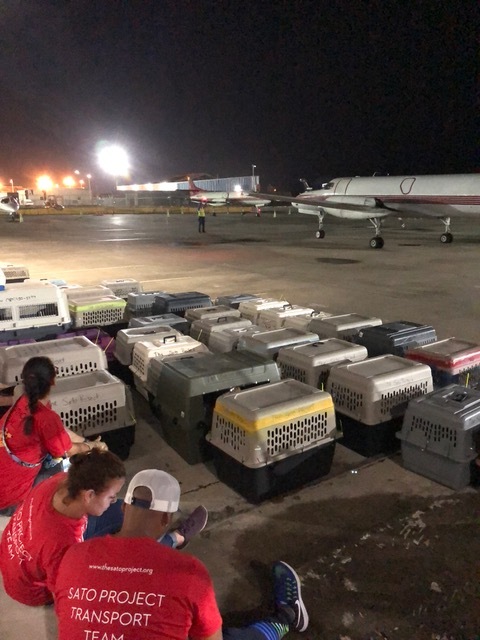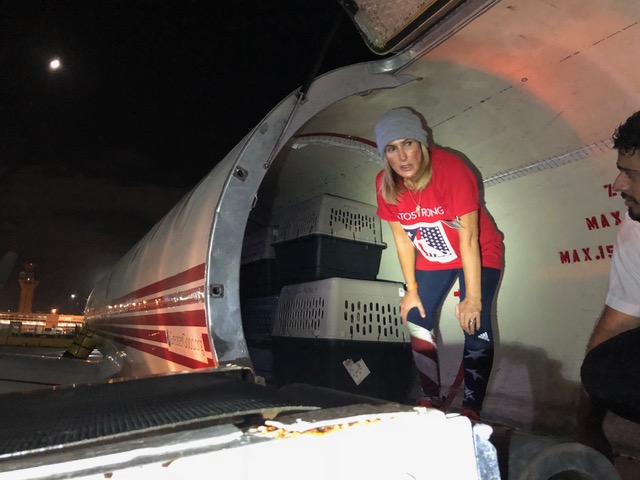 Update, August 24, 2018: Mission Complete! 160 Dogs Now Safe and Sound.
The Sato Project has been rescuing and rehabilitating an unprecedented number of abandoned and neglected dogs since Hurricane Maria devastated Puerto Rico almost one year ago. To clear our veterinary clinics in advance of another peak hurricane season, we set out to evacuate over 140 dogs on two planes on August 18th, to send them on their way new lives in the mainland U.S. In addition to the many rescues on board, the mission also included several dogs as part of our #NoDogLeftBehind program, started after Hurricane Maria, to reunite dogs with owners forced to move off the island, without the means to bring their beloved pets with them.
This Mission Possible 9 turned out to be the most challenging in our almost seven year history of sending dogs on these Freedom Flights. On the morning of departure from San Juan, a mechanical failure caused the first plane to turn back. It was a terrifying and heartbreaking moment for our team, and ultimately ended up sending these 70 dogs back to the clinic to await their turn on another flight. To make matters worse, the other plane was forced to make an airborne redirection to Pennsylvania, due to Air Force One shutting down airspace in New Jersey, sending our staff, volunteers, and adopters scrambling to go the literal extra mile to ensure they were there to greet the dogs at their arrival. They made it, of course, thanks to incredible efforts and dedication of our team and volunteers.
Thankfully, the second group of dogs did not have to wait for long: Mission Possible 9 "Part 2" arrived safely in New Jersey on August 23, with not just 70, but 80 dogs on board this flight (yes, we managed to squeeze a few more dogs on!).
160 dogs are now enjoying many firsts – their first beds, first couch-snuggles, their first toys and treats of their very own. And most of all, they are basking in the love of their new families, and starting to learn how to adjust to a life free of the stress and suffering that go along with surviving on the streets.
We are so grateful to all of our devoted partners, donors, volunteers, adopters and staff-members who went above and beyond to make this mega-transport possible. Special thanks to our wonderful partners at Wings of Rescue, our shelter partners Animal Haven and the Brandywine SPCA, and our generous matching donors at The RTA Store and the John and Wendy Neu Foundation. We could not have completed this life-saving mission without your support.
More video and photos from Mission Possible 9 can be found on our social media channels:
Banner photos by The Dogist